Supercharge Your Brand with Polishsys - Your

PPC Advertising

Partner
Welcome to Polishsys, your gateway to PPC advertising success! As a leading PPC management and marketing agency, we're dedicated to crafting captivating online campaigns. With a decade of expertise, we excel in delivering results-driven PPC strategies. Choose Polishsys for excellence in PPC advertising solutions and partner with us for online triumph!
2+ Pay-Per-Click (PPC) Advertising
Streamlined Pay-Per-Click (PPC) Advertising Services - Our Process and Benefits
At Polishsys, we simplify the complexities of PPC advertising, ensuring your brand shines brightly in the digital landscape. Discover our streamlined approach that leads to impactful results.
Crafting Your

Digital Roadmap
Polishsys begins by crafting a comprehensive PPC advertising strategy tailored to your brand's goals, audience, and industry.
We conduct meticulous keyword research to ensure your PPC campaigns target the most relevant and high-converting keywords.
Captivating

Your Audience
Our team excels in creating compelling ad creatives that grab attention and encourage clicks, driving potential customers to your website.
Connecting with the

Right Crowd
Polishsys employs precise audience targeting techniques, ensuring your ads reach those who matter most.
We constantly monitor and optimize your PPC campaigns for peak performance, relying on data analytics to fine-tune ad placements and bidding strategies.
Polishsys provides transparent and comprehensive reports on your PPC campaign's performance. These reports empower you to track progress, understand key metrics, and make informed decisions for future campaigns.
Earning Potential through Exceptional Impressions with Pay-Per-Click (PPC) Advertising Services
Unlock the potential of PPC advertising with Polishsys. Our meticulously crafted services not only capture attention but transform impressions into substantial earnings.
Elevating Impressions into Earnings
📇 In the dynamic world of PPC advertising, every impression counts. At Polishsys, we don't just aim to create impressions; we convert them into valuable clicks and engagements. Our tailored PPC strategies ensure that every dollar you invest in advertising translates into tangible results. It's not just about the impressions; it's about earning potential.
Impressions that Fuel Your Success
📦 Exceptional impressions on PPC ads are more than just numbers. They're the key to fostering connections, building trust, and driving conversions. In today's competitive digital landscape, these impressions are your ticket to standing out and ensuring your brand remains at the forefront. Polishsys blends creativity with data-driven precision to elevate every impression into an opportunity for growth and success. Your brand's journey towards exceptional earnings begins here.
Economical Plans and Pricing with Polishsys
Unlock the power of PPC advertising without breaking the bank. Polishsys offers budget-friendly plans tailored to your needs. Discover the perfect plan for your brand's PPC advertising journey.
PAY-PER-CLICK (PPC) ADVERTISING SERVICES PACKAGES Starting at
Only $500
🌟 Our Pricing Plans:
💼 Starter Plan: Getting You Started

Ideal for beginners, this plan offers essential PPC advertising services to kickstart your online presence.

🚀 Business Plan: Boosting Your Brand

Take your brand to the next level with our Business Plan, which includes more extensive PPC campaign management and targeted strategies.

🏢 Enterprise Plan: Scaling Success

Tailored for enterprises, this plan provides comprehensive PPC solutions for large-scale marketing campaigns and brand expansion.

🎯 Customized Pricing: Your Unique Needs

We offer customized pricing options, ensuring you only pay for the PPC services that align with your brand's specific goals.

💰 Transparent Billing: Clarity in Costs

At Polishsys, transparency is paramount. Our billing is straightforward, free from hidden fees, so you know precisely where your investment is going.

📈 ROI-Driven Strategies: Value for Every Dollar

We focus on delivering a strong return on investment (ROI) with our PPC advertising services, ensuring your budget is maximized for success.

🌐 Global Campaigns: Expanding Your Reach

Polishsys specializes in managing global PPC campaigns, allowing your brand to reach a broader audience and achieve international growth.
Experience the benefits of affordable PPC advertising with Polishsys. We're your partner for excellence in the digital realm.
Elevate Your Pay-Per-Click (PPC) Advertising Services with Polishsys: Your Trusted Partner
Discover Why Choose Polishsys and Grow Your Business
🌟 Tailored PPC Strategies
Polishsys crafts personalized PPC strategies that align with your unique business goals. We consider your industry, audience, and objectives, ensuring your PPC campaigns shine.
💡 Creative Ad Campaigns
Our team excels in creating captivating ad campaigns that resonate with your audience. We don't just aim for clicks; we aim for conversions and brand loyalty.
🎯 Precise Audience Targeting
We employ advanced targeting techniques, ensuring your PPC ads reach the right people at the right time. This maximizes your chances of conversions.
📊 Data-Driven Optimization
Data is at the heart of our strategies. We monitor and analyze campaign data, refining ad placements and strategies for optimal results.
📈 Transparent Reporting
We provide comprehensive reports that track your PPC campaign's success. These reports offer insights into ad performance, enabling informed decisions.
🔗 Consistent Branding
Your brand identity remains consistent across all PPC platforms. Our ad creatives seamlessly integrate with your brand's voice, maintaining a consistent identity.
Pay-Per-Click (PPC) Advertising Services starts at just $500.
How Does Our Pay-Per-Click (PPC) Advertising Services Process Work?
Ready to enhance your brand's identity? Contact us today to get started!
📊 Needs Assessment:
We begin with a comprehensive assessment of your brand, objectives, and target audience. This step is crucial in shaping your personalized PPC strategy.
🎯 Strategy Development:
Our experts craft a tailored PPC strategy that aligns with your goals. This includes keyword selection, ad creatives, and budget planning.
🚀 Campaign Launch:
Once the strategy is refined and approved, we launch your PPC campaigns across chosen platforms. Our goal is to capture your audience's attention effectively.
📈 Continuous Monitoring:
We don't stop after launch. We continuously monitor your campaigns, making real-time adjustments to ensure they're performing at their peak.
📊 Data Analysis:
Data drives our decisions. We delve into campaign data, extracting insights to guide further optimizations and improvements.
🔁 Ongoing Optimization:
PPC campaigns are dynamic. We consistently fine-tune ad placements, targeting, messaging, and other elements to ensure optimal results.
📅 Reporting and Insights:
We provide you with comprehensive reports that track your campaign's success. These reports offer insights into ad performance and audience engagement, empowering you to make informed decisions for future campaigns.
Our Pay-Per-Click (PPC) Advertising Services process is designed for efficiency, effectiveness, and adaptability, ensuring that your campaigns continuously evolve to meet your brand's goals.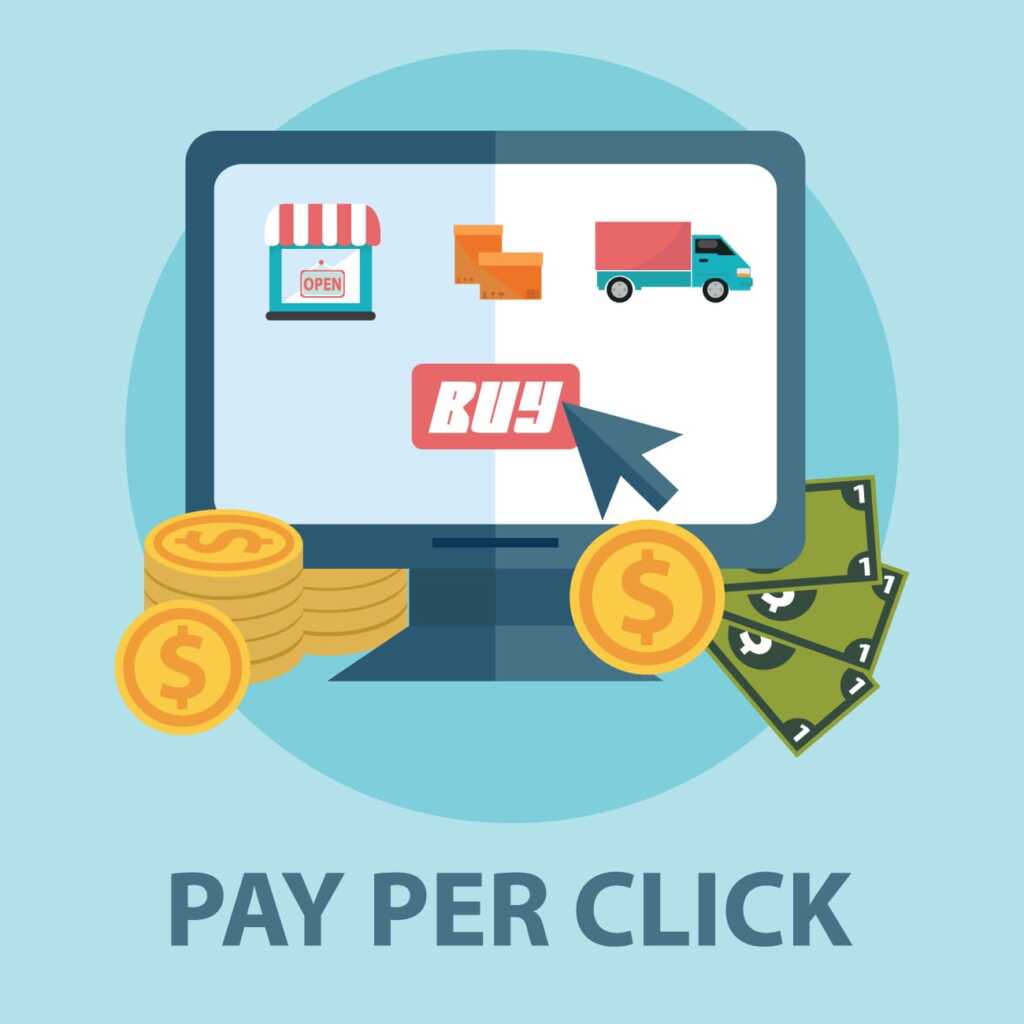 Pay-Per-Click (PPC) Advertising Services FAQs