Maximize Your Online Presence with Expert

Ad Management
Unlock the full potential of your digital advertising campaigns with Polishsys' cutting-edge Ad Management services. Our expert team combines data-driven strategies with creative excellence to drive unparalleled results. Elevate your online presence, enhance engagement, and boost ROI. Partner with Polishsys for ad campaigns that convert and captivate.
Streamlined Ad Management Services - Our Process and Benefits
Polishsys' Ad Management services simplify the complexity of digital advertising, ensuring every campaign runs smoothly. Our streamlined approach leads to impressive results.
Crafting Campaign

Success
Polishsys starts by devising a comprehensive ad strategy that aligns with your goals, audience, and industry.
We use precise targeting methods to ensure your ads reach the most relevant and valuable audience.
Crafting Visual

Brilliance
Our creative team designs captivating ad visuals that resonate with your audience.
We constantly monitor and optimize your campaigns for maximum efficiency and impact.
Decisions

Powered by Data
Our approach is fueled by data analytics, providing actionable insights for continuous improvement.
Your Success,

Plainly Presented
We provide transparent, easy-to-understand reports, so you can track your campaign's success.
Earning Potential through Exceptional Impressions with Ad Management Services
Polishsys leverages exceptional ad impressions to unlock your brand's full earning potential. Our strategic approach, blending creativity and data-driven precision, converts impressions into revenue, fostering trust, loyalty, and standing out in the competitive digital space.
Unlock Your Earning Potential with Exceptional Ad Management Services
🌟 In today's dynamic digital landscape, every ad impression counts. Polishsys' Ad Management services are meticulously crafted to transform these impressions into tangible earnings. Our strategic approach, fueled by creativity and data-driven precision, ensures that your ad campaigns not only capture attention but also convert viewers into customers. Harness the power of exceptional impressions with Polishsys, and watch your earning potential soar.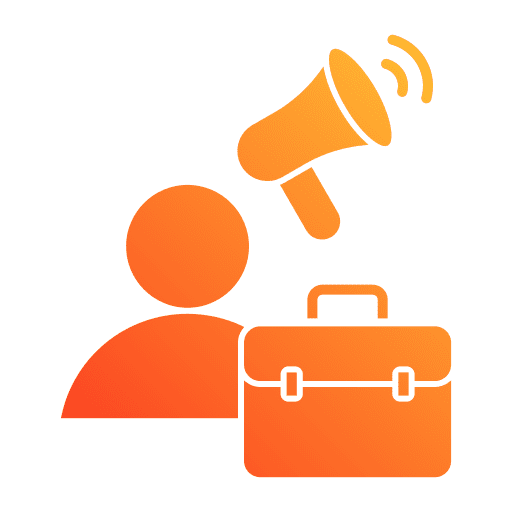 The Impact of Exceptional Impressions
🚀 Exceptional ad impressions go beyond mere views. They forge authentic connections with your audience, fostering trust and loyalty. In a competitive digital space, these impressions are your ticket to standing out, ensuring your brand remains at the forefront of your customers' minds. Polishsys combines creativity with strategy, elevating every impression into an opportunity for growth and success.
Economical Plans and Pricing with Polishsys
At Polishsys, we understand the importance of affordability without compromising on quality. Our Economical Plans and Pricing have been designed to cater to businesses of all sizes, ensuring that you can elevate your brand's image without straining your budget.
AD MANAGEMENT SERVICES PACKAGES Starting at
Only $200
🌟 Polishsys offers budget-friendly plans for effective Ad Management. Here are some topics and short descriptions for our pricing structure:
🚀 Starter Plan: Launching Your Campaigns

Get started with basic ad management services suitable for newcomers to digital advertising.

💼 Business Plan: Expanding Your Reach

Our business plan is designed for those aiming to expand their online presence and target a wider audience.

🏢 Enterprise Plan: Scaling Success

Tailored for enterprises, this plan provides comprehensive ad management solutions for scaling your digital advertising efforts.

🎯 Customized Pricing: Fitting Your Needs

We offer customized pricing options, ensuring you only pay for the services your brand truly needs.

💰 Transparent Billing: Clarity in Costs

We believe in transparency. Our billing is straightforward, with no hidden costs, so you know exactly what you're investing in.

📈 ROI-Driven Services: Value for Every Dollar

Polishsys is dedicated to delivering a strong return on investment (ROI) with our ad management services.
These topics represent various aspects of our comprehensive Ad Management services, ensuring that your advertising campaigns are strategic, efficient, and yield positive results.
Elevate Your

AD MANAGEMENT

Services with Polishsys: Your Trusted Partner
Discover Why Choose Polishsys and Grow Your Business
🎯 Strategic Ad Campaigns
Polishsys develops strategic ad campaigns that align with your brand's goals, audience, and industry. Our campaigns are designed to drive tangible results, whether it's increased website traffic, lead generation, or conversions.
🔍 Targeted Audience Engagement
We employ precise audience targeting techniques to ensure your ads reach the most relevant and valuable audience. By understanding your customers' behavior and preferences, we optimize ad placements for maximum impact.
🎨 Creative Ad Design
Our creative team specializes in designing eye-catching and persuasive ad creatives. We understand the importance of visual appeal and crafting messages that resonate with your audience, ultimately driving higher click-through rates.
📊 Data-Driven Optimization
Polishsys constantly monitors and optimizes your ad campaigns for peak performance. We rely on data analytics to fine-tune ad placements, bidding strategies, and keywords, ensuring efficient spending and ROI.
📈 Transparent Reporting
Transparency is our commitment. We provide you with clear and comprehensive reports on your ad campaign performance. These reports empower you to track progress and understand how your investment is delivering results.
🌟 ROI-Focused Services
Our ultimate goal is to deliver a strong return on investment (ROI) for your ad campaigns. We constantly refine our strategies and tactics to ensure that your budget is well spent and that you see a significant impact on your business goals.
Ad Management Services starts at just $200.
How Does Our Ad Management Services Process Work?
Ready to enhance your brand's identity? Contact us today to get started!
🔎 Needs Assessment:

We start by thoroughly understanding your brand, goals, and target audience. This initial assessment forms the foundation for your tailored ad management strategy.

🎯 Strategy Development:

Our team crafts a strategic ad campaign plan that aligns with your objectives. This includes defining ad platforms, budget allocation, and ad creatives.

🚀 Campaign Launch:

Once the strategy is approved, we launch your ad campaigns across chosen platforms. Our experts ensure that ad placements are optimized for maximum reach.

📈 Continuous Monitoring:

Our work doesn't stop at launch. We continuously monitor ad performance, making real-time adjustments to optimize for conversions, click-through rates, and cost-effectiveness.

📊 Data Analysis:

Data is a powerful tool. We analyze campaign data to gain insights into audience behavior and ad performance. These insights guide further refinements.

🔁 Ongoing Optimization:

Ad campaigns are dynamic. We consistently fine-tune ad placements, targeting, and messaging to ensure optimal results. Our goal is to maximize your return on investment (ROI).

📅 Reporting and Insights:

We provide you with detailed reports that track your ad campaign's success. These reports offer insights into ad performance, helping you make informed decisions for future campaigns.
Our Ad Management services process is designed for efficiency, effectiveness, and adaptability, ensuring that your ad campaigns continuously evolve to meet your brand's goals.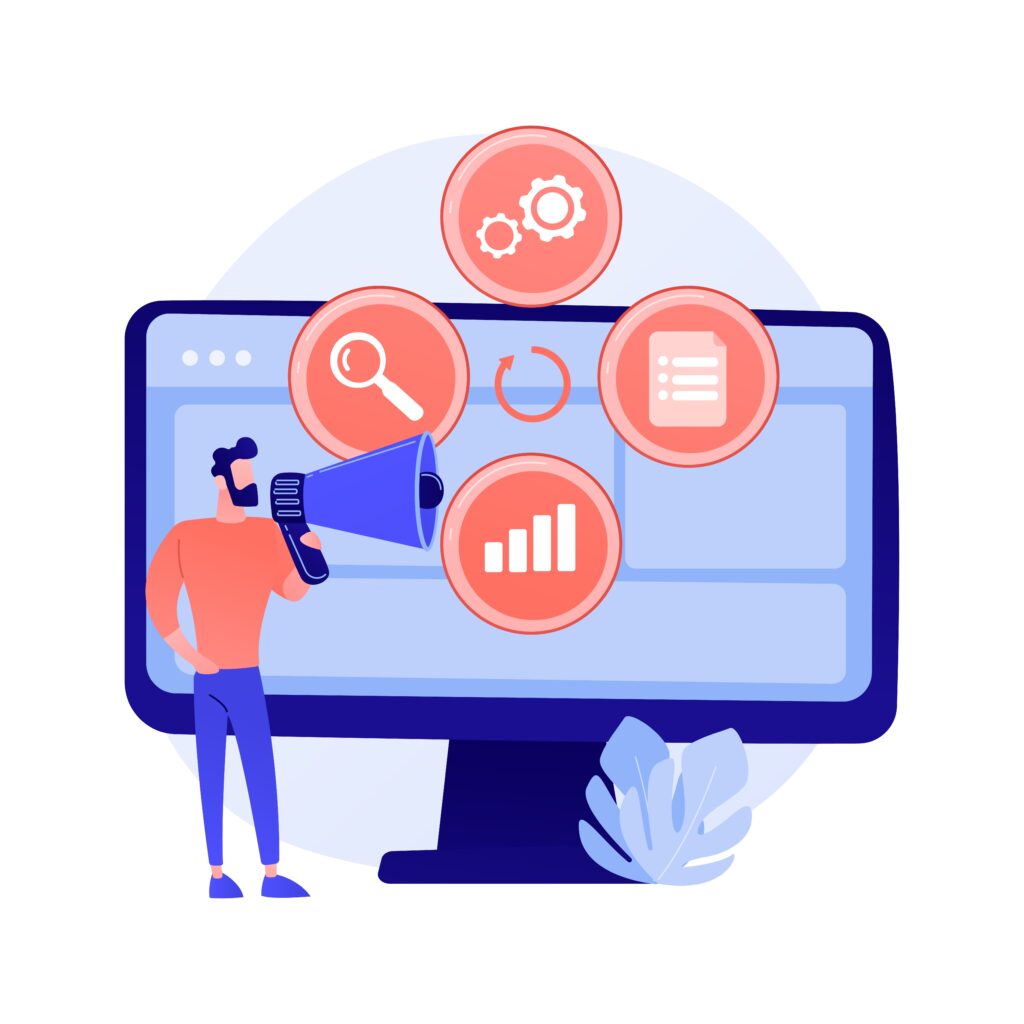 Ad Management Services FAQs